About Siraguso Family Chiropractic
Siraguso Family Chiropractic has been in the same location since 2007. Over the years, we have successfully helped hundreds of patients attain better health outcomes. Our team remains focused on treating your whole family and improving your quality of life.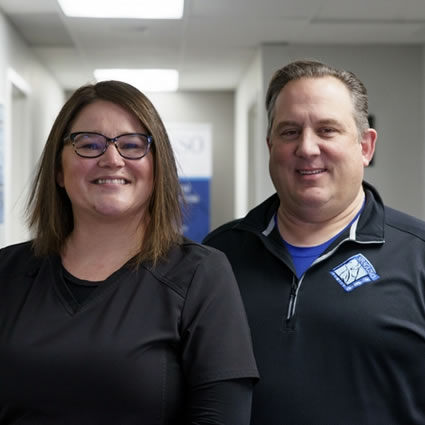 Our Mission
Our mission is simple – to help as many people as we can, as efficiently as we can. One thing our patients know is that they can trust what we're telling them. We'll treat your family like we would treat our own.
Providing you with quality care over and above what you might expect is what you'll receive at Siraguso Family Chiropractic. You can be confident knowing your care is in the best hands with us.
A Hands-on Approach
Everything in the body is connected through the nervous system. Our approach is holistic – we don't just fix one thing or treat individual symptoms. We take the time to find the root of your pain and correct it.
You're not just a number to us; we're invested in your family's health and wellbeing. When your nervous system is out of balance, it can affect any part of your body. Through examination, adjustments and other therapies, we restore that balance and allow your body to heal itself.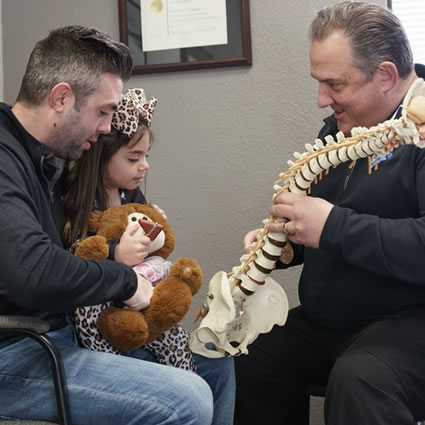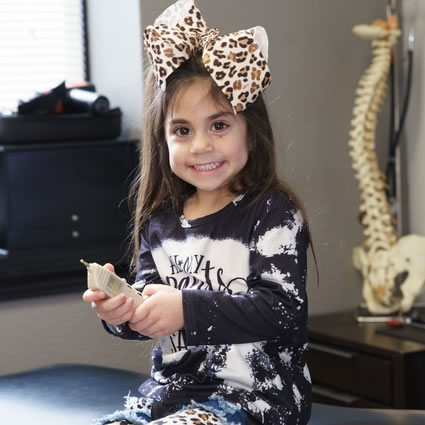 Safe and Effective for All
No matter what your age, newborn to elder, our services will work for you. Whether you're a serious athlete or a weekend warrior, we can treat your injury and get you back in the game. Moms, we can restore the energy you need to keep up with the kids. We can help your children thrive and exceed expectations.
Give chiropractic a chance. Treatment at Siraguso Family Chiropractic will make a difference in your life. Age or the severity of the issue won't prevent you from achieving the results you've been looking for.
Results You Can See
Dr. Siraguso has many success stories; one that stood out was that of a casino boat employee. This woman stood on her feet all day and complained of chronic back and leg pain. She had been to medical doctors; gotten shots; did physical therapy – nothing worked.
Dr. Siraguso did some disc decompression therapy for her. After a few weeks, her pain was gone and she felt great. She was so thrilled with her results, she referred about 20 patients to the practice.
Chiropractic treatment may also discover totally unrelated issues as well. Two cases in particular are:
A man was receiving treatment for chronic rib pain. One day, during treatment, he experienced a sensation in his leg. Dr. Siraguso knew something was wrong and sent him to get a chest x-ray. Cancer was found and treated successfully; patient is doing well.
A woman came in with chronic neck pain. Based on his examination and findings, Dr. Siraguso immediately sent her for an MRI. They discovered she had thyroid cancer and were able to catch it in the early stages.
We have had great success with stopping bedwetting in children, as well as colic in babies. Overdue pregnancies can also be helped along using an acupuncture technique.
MEET DR. VINCENT SIRAGUSO »
We're Here for You
Tired of pain that won't quit? Don't stress yourself any further, we have the answers you seek. At Siraguso Family Chiropractic, you can get results quickly too! Don't delay, contact us now.

About Siraguso Family Chiropractic | (816) 415-2900